Network with innovative companies from across Southern Ontario!
Join us for the next Innovation Expo
October 21, 2021
About the 2019 Innovation Expo
On October 3, 2019, the second annual Innovation Expo showcased 80+ exhibitors from a variety of sectors including Agri-food, Agri-Tech, Manufacturing, Social Innovation & Sustainable Technologies!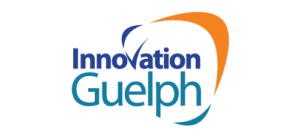 Innovation Guelph's agile approach to supporting entrepreneurs and businesses reflects the evolving needs of our clients in southern Ontario and beyond. IG's business acceleration programs are designed for high-potential start-ups, small-to medium-sized enterprises and women-led businesses. 
Innovation Guelph believes community fosters innovation and that we're stronger together. As proud recipients of the University of Guelph, Gordon S. Lang HeForShe Impact award and The Innovators & Entrepreneurs Foundation CANIE award for Ontario Enterprise Support 2020, we demonstrate our belief in collision, connection, cross-pollination, collaboration and community! 
Find out more at innovationguelph.ca
REPRESENTED COMPANIES FROM 2019
The tradeshow floor featured engaging companies excited to share their innovations!